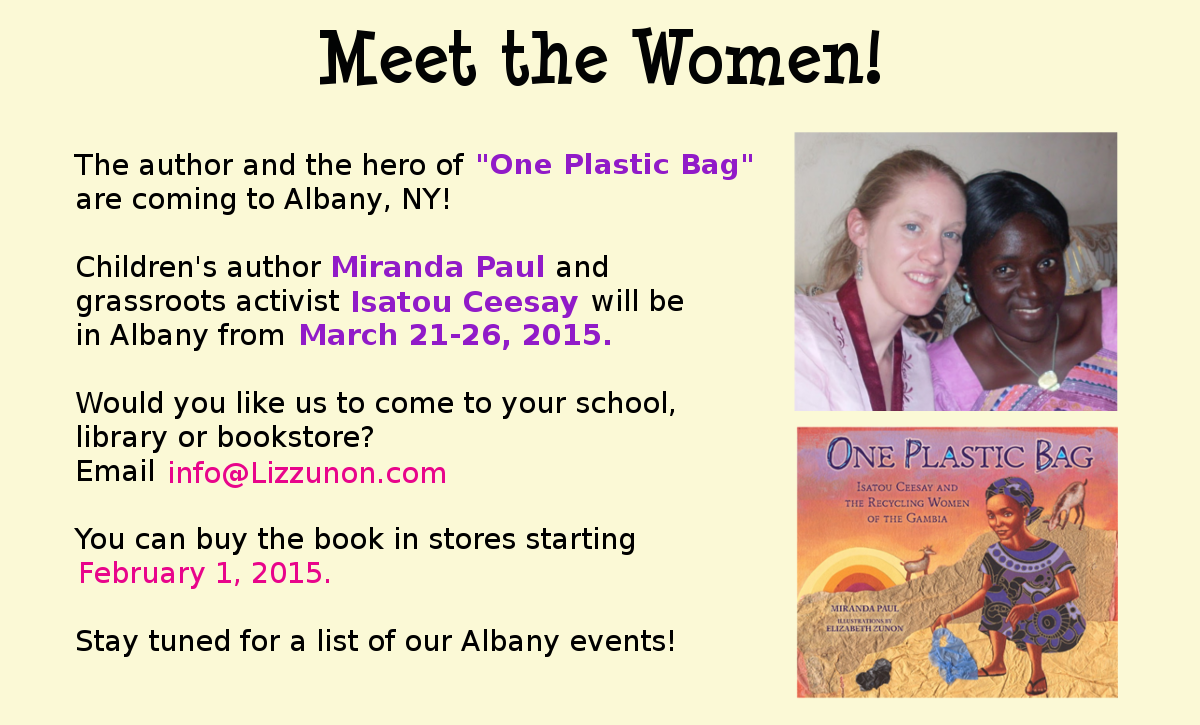 - Saturday, March 21: Albany Institute of History & Art - Art for All Family program

Isatou and Miranda's One Plastic Bag
U.S. Spring 2015 book tour info: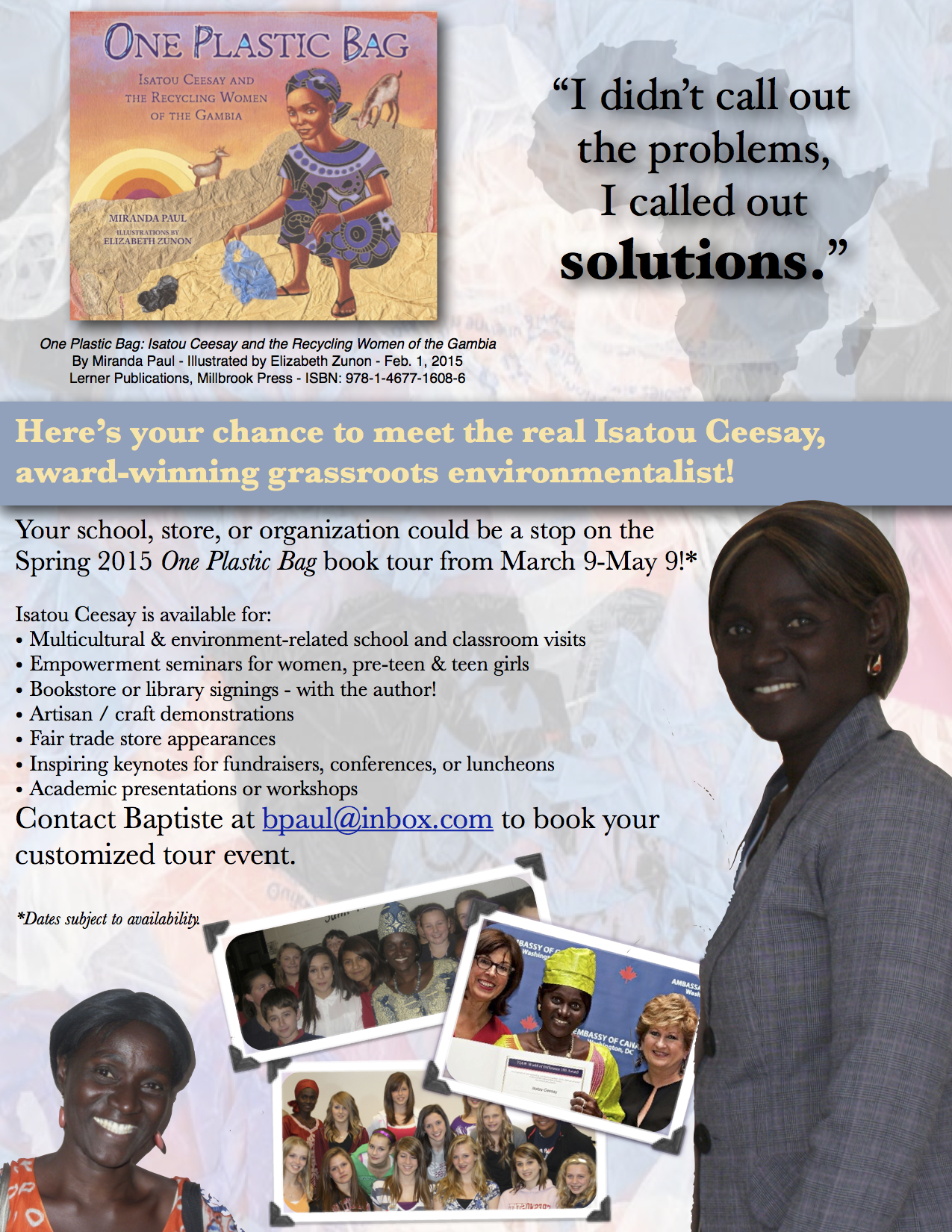 I will be at the Albany Children's Book Festival
Saturday November 1, 2014 from 10am to 4pm.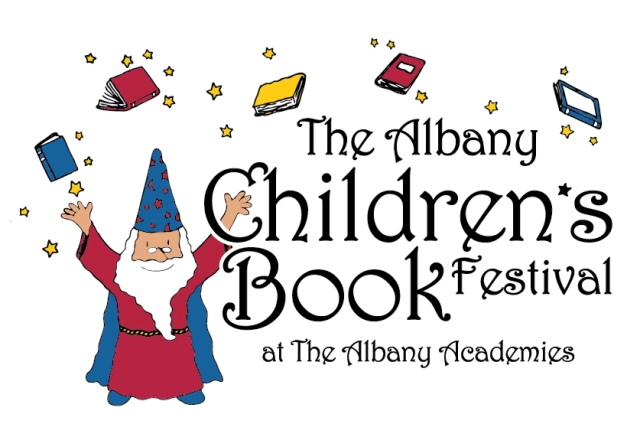 It's free and open to the public!
Come meet over 50 children's book authors and illustrators!
Thank you to the North Chatham Public Library
for having me on October 19!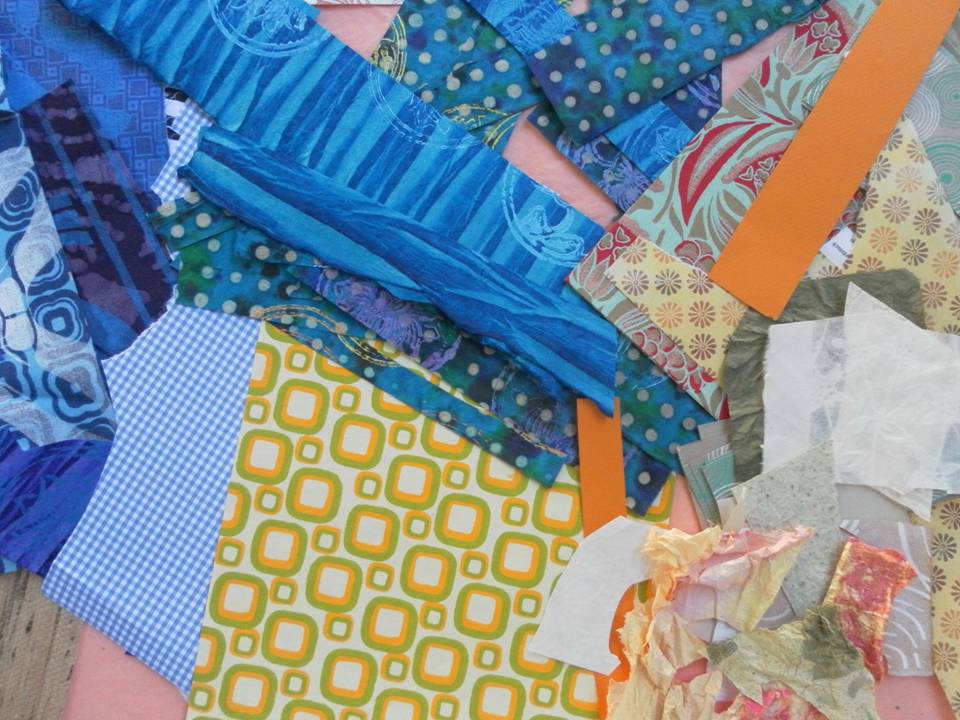 I'm very proud to announce my newest book, due out February 2015!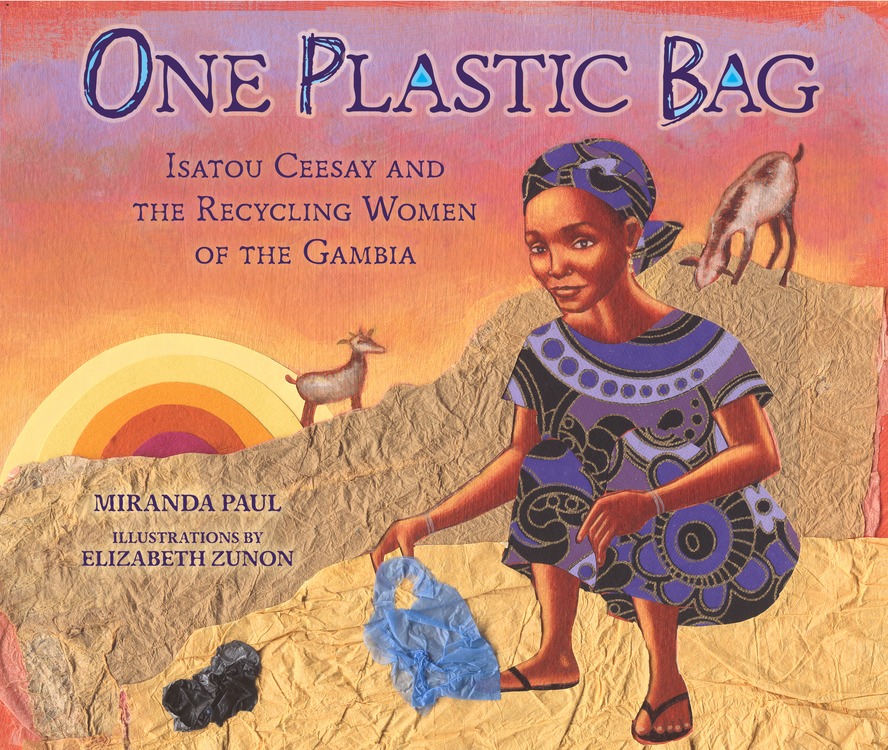 It's a true story called One Plastic Bag: Isatou Ceesay and the Recycling Women of the Gambia
written by Miranda Paul, Published by Millbrook Press.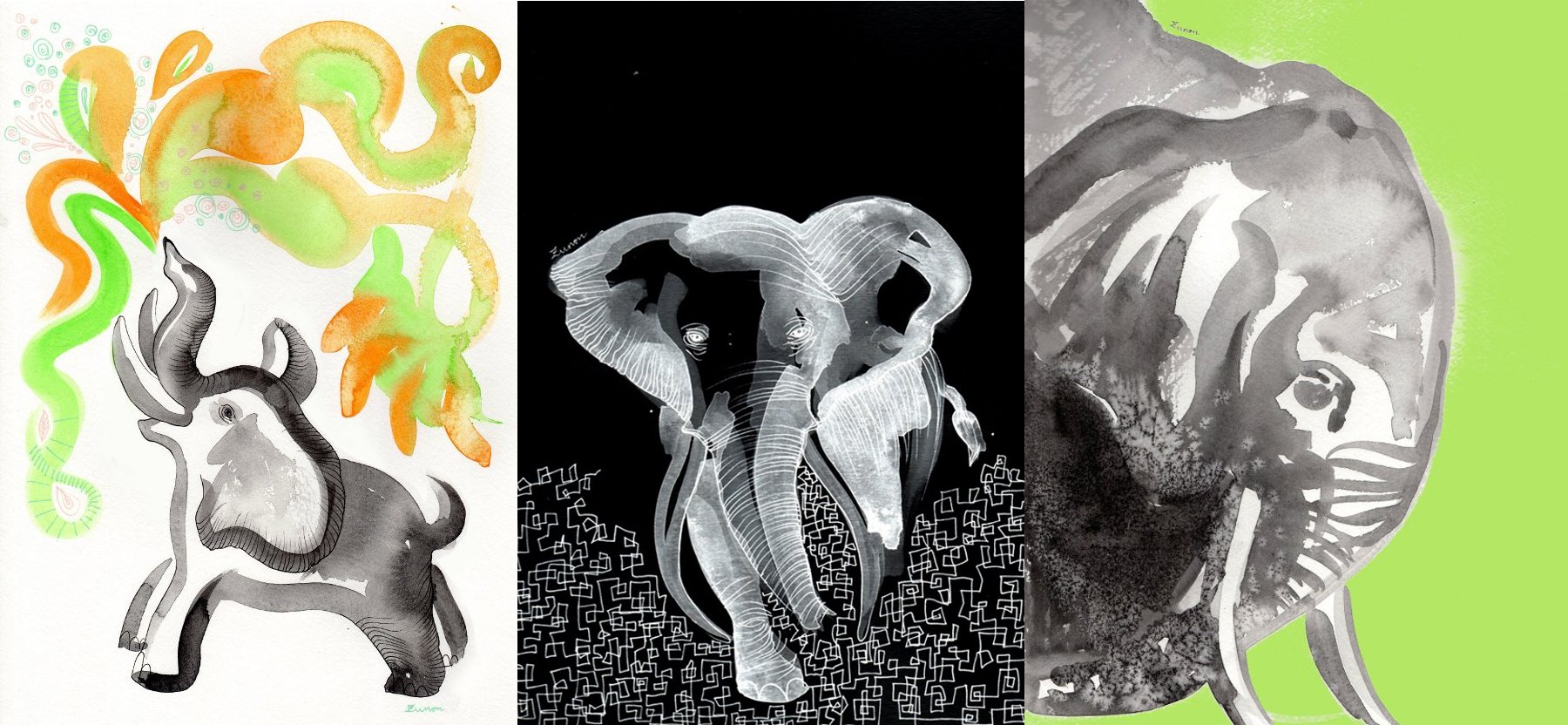 I created these elephant pieces for 326490.com's FIFA World Cup Creative Match-up!
Watch my story on TV: "Today's Women"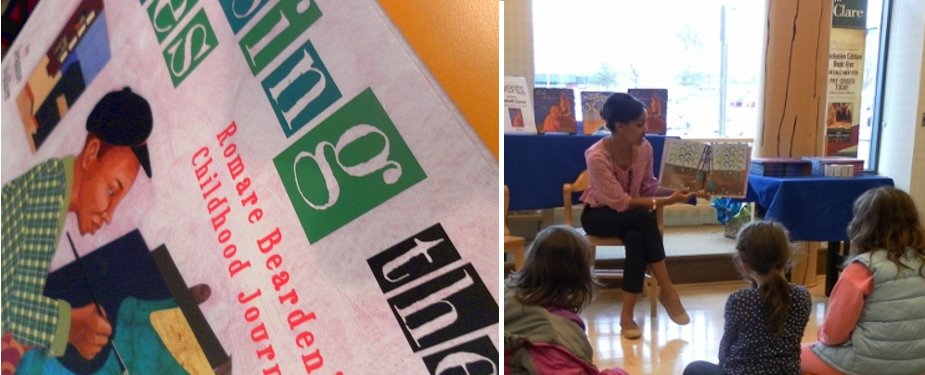 I'll be at the Hudson Children's Book Festival on Saturday, May 3rd!
Join me for Story-time at 12:30pm!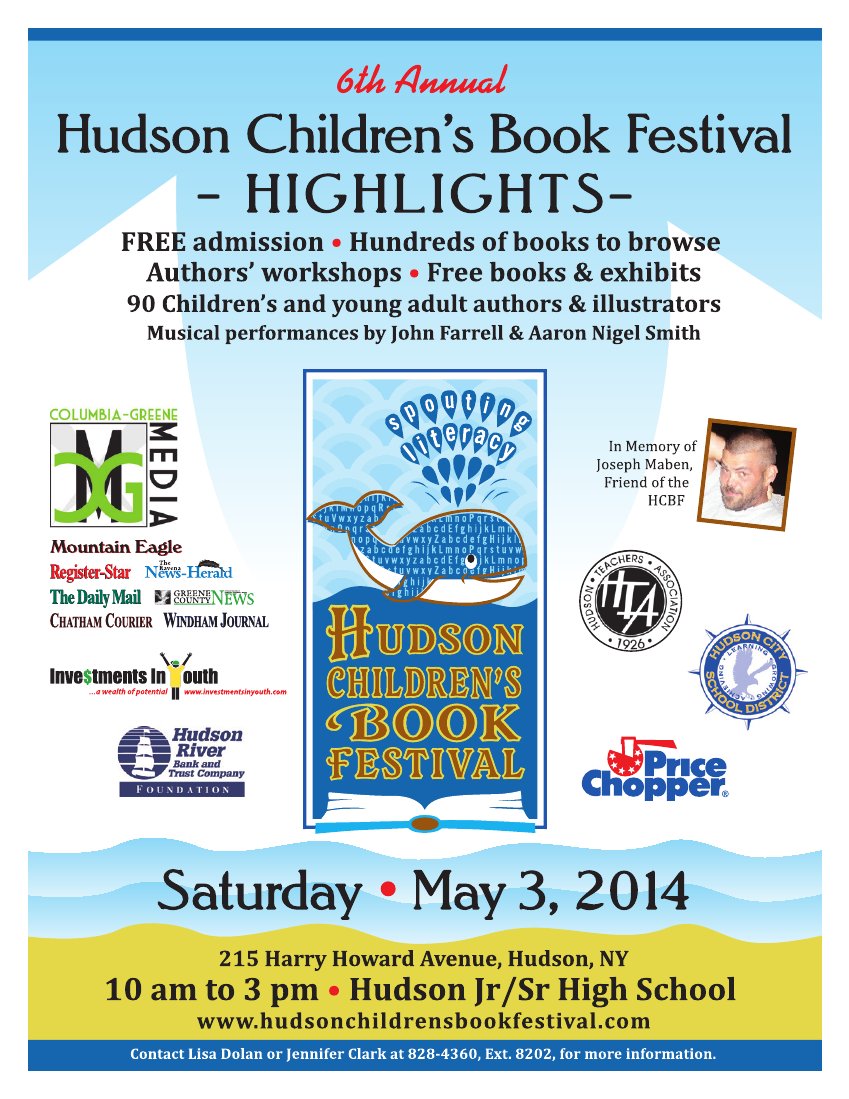 Come check out my blog!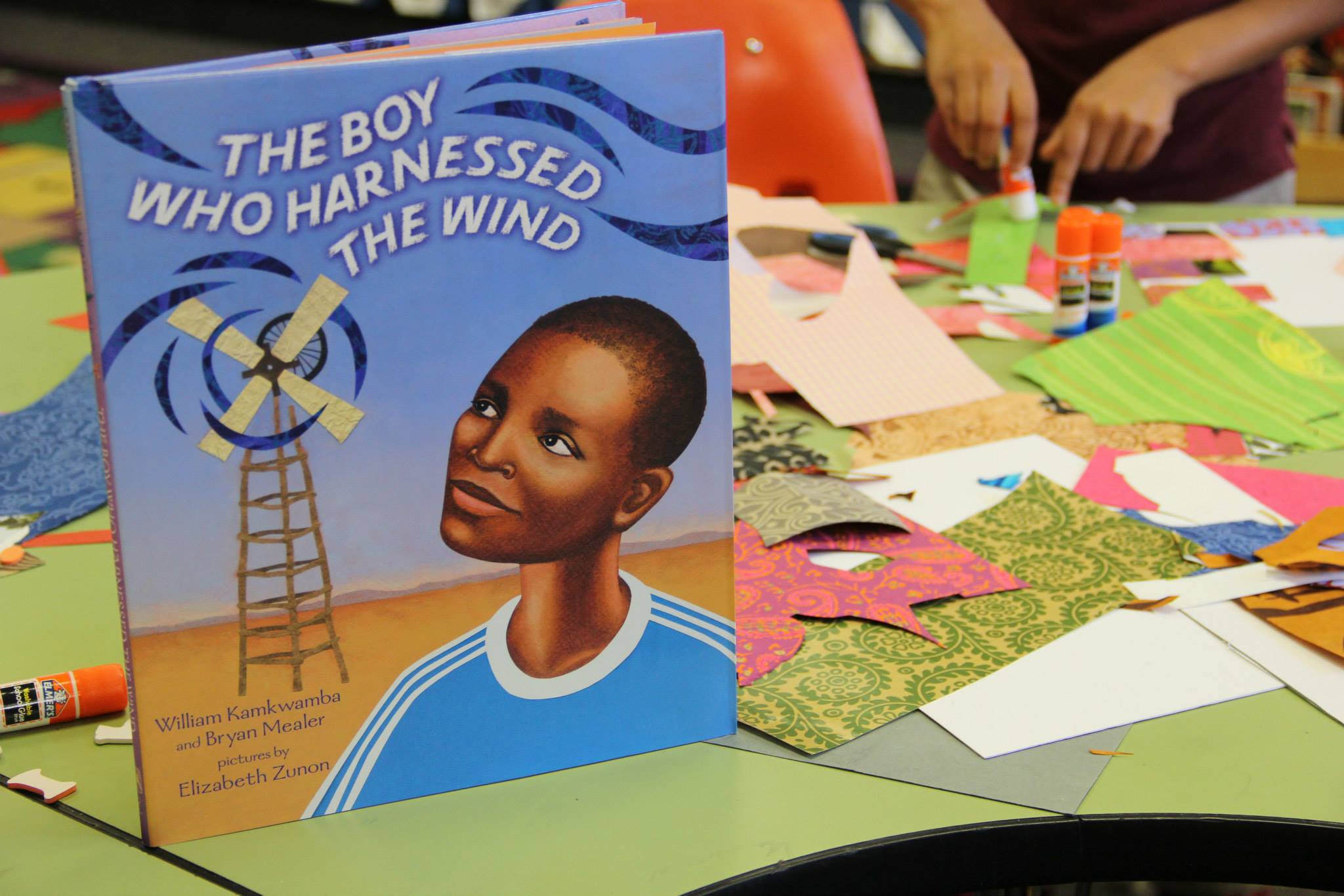 Click on the photo for more from the
2013 Children's Africana Book Awards and festivities!
Click photos above to see more from my visit to Orr Elementary School
with An Open Book Foundation!
My Washington, D.C. Africana Awards photo album is on Facebook!

Learn about "The Boy Who Harnessed the Wind" and make your own pinwheel!





My Etsy shop, Something IvoryCoasty, is stocked with jewelry and handbags!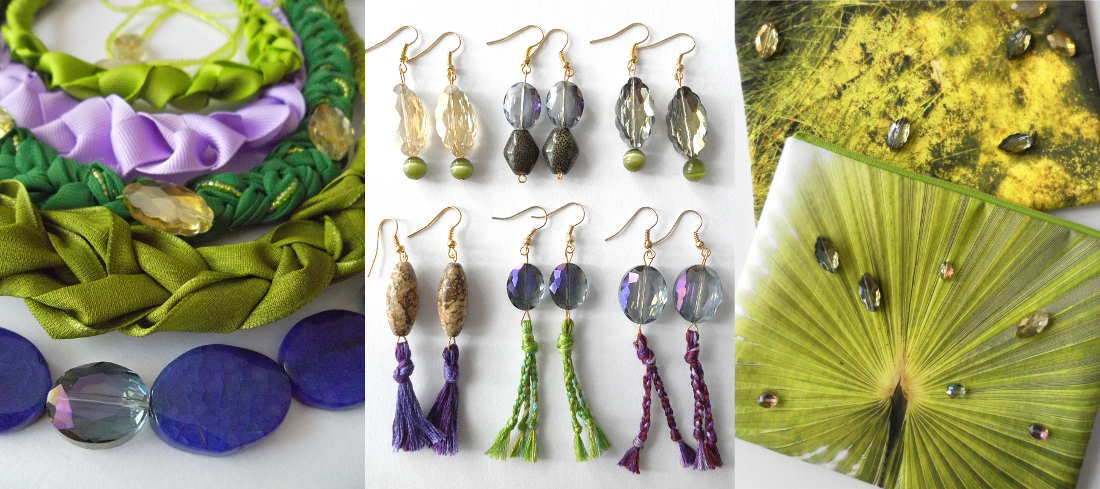 ..... Click here to view film trailer .....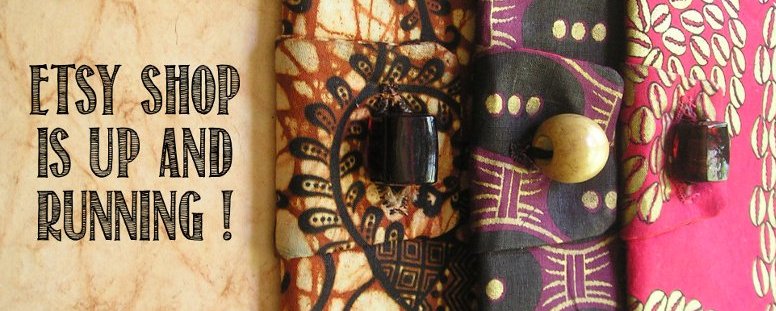 A PRESIDENT FROM HAWAII. Text copyright (c) 2012 by Terence J. Carolan and
Joanna F. Carolan. Illustrations copyright (c) 2012 by Elizabeth Zunon.
Reproduced by permission of the publisher, Candlewick Press, Somerville, MA.
All Images Copyright 2014 Elizabeth Zunon